Convergence
PUBLIC INSTALLATION
Convergence is a collaborative art piece created with Jordan Hill and Omid Afarinzad, two previous MFA students at the University of Victoria. Addressing the theme of "Spirit of Community," the work brought together a collective cultural experience and knowledge of respecting the past, honouring the present, and taking responsibility for the future. Each aspect of the sculpture represents a different period of time; the glulam pillars a symbol of the present; the stone boulder represents both the wisdom that is chained to the past and elevated into the future, to inform the wellbeing of generations to come. The base of the sculpture is inspired by an ancient traditional Iranian water reservoir called an ab anbar, to symbolize that the future is shackled to the land and draw attention to the accelerated rate of industrialization. The combination of the stone, chain, and ab anbar allows water to trickle down the chain and leave traces of rust along the mound to emphasize the importance of water and the interconnection of healthy ecosystems and communities. The site-specific work resides in the Esquimalt Town Centre.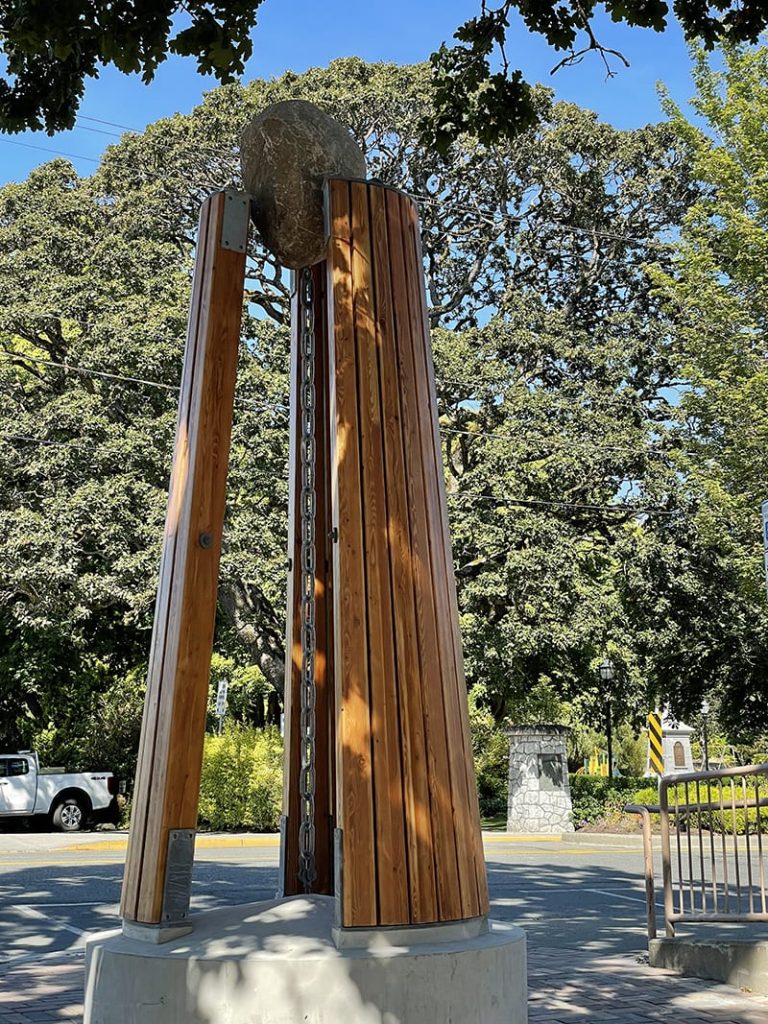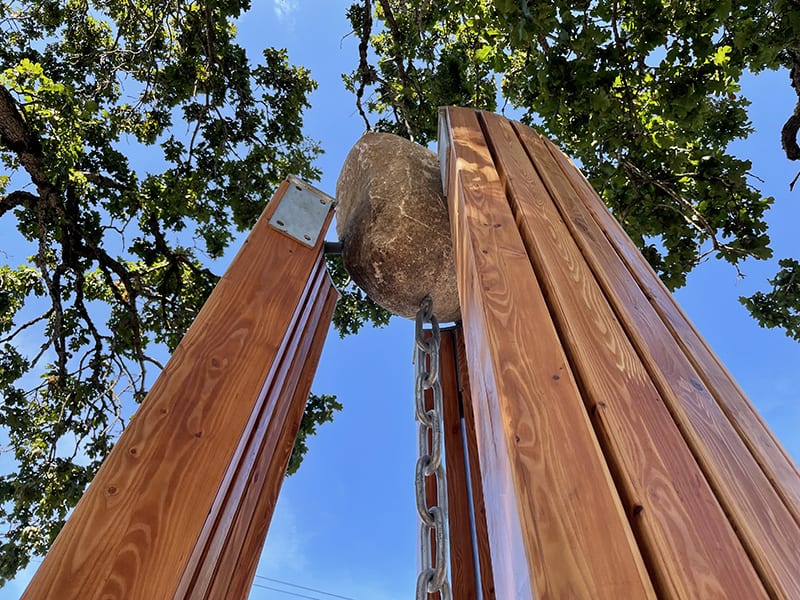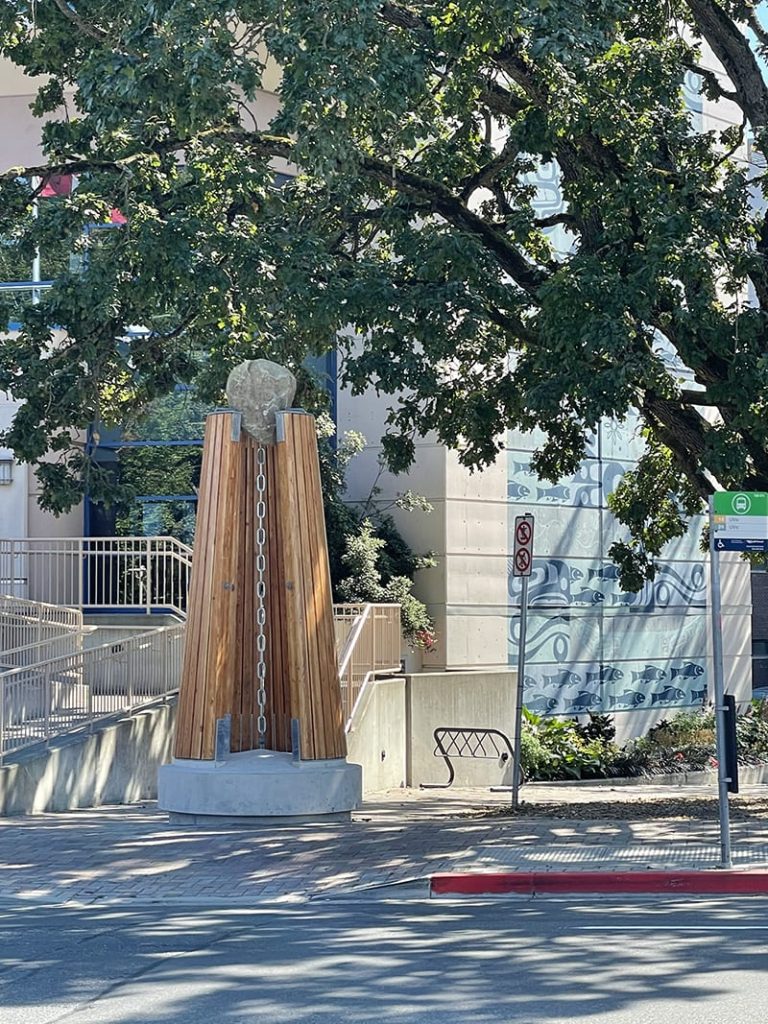 Interested in commissioning Carey Newman for your next project?
For commissions, speaking engagements, or other inquiries please fill out the form.