Gary Oak Mural
PUBLIC INSTALLATION
The Gary Oak mural was initiated by a homeowner in the Oaklands neighbourhood in Victoria, B.C, and supported by the City of Victoria Community Art Fund. Beginning as a small community project, it evolved into a mentorship program, as Carey designed the mural and commissioned two students at the University of Victoria to paint it. The painting depicts the shadow of a Gary Oak tree with camas flowers beneath it. The premise of the design is a memoir to Lekwungen land, as the site used to be a flourishing Gary Oak meadow.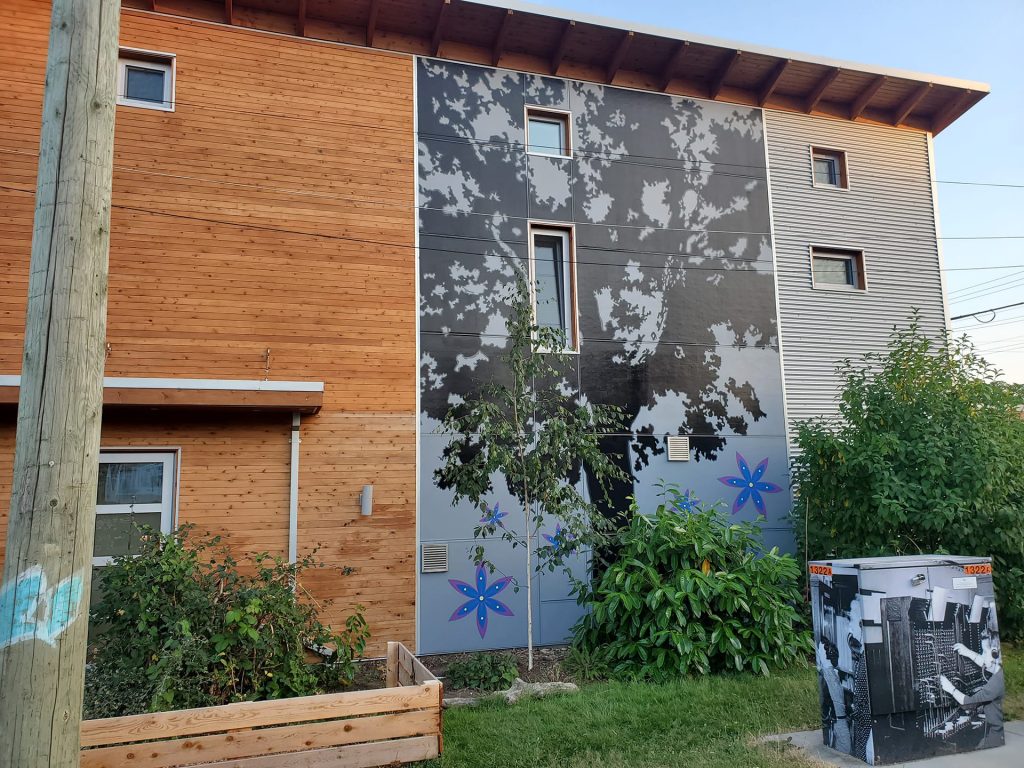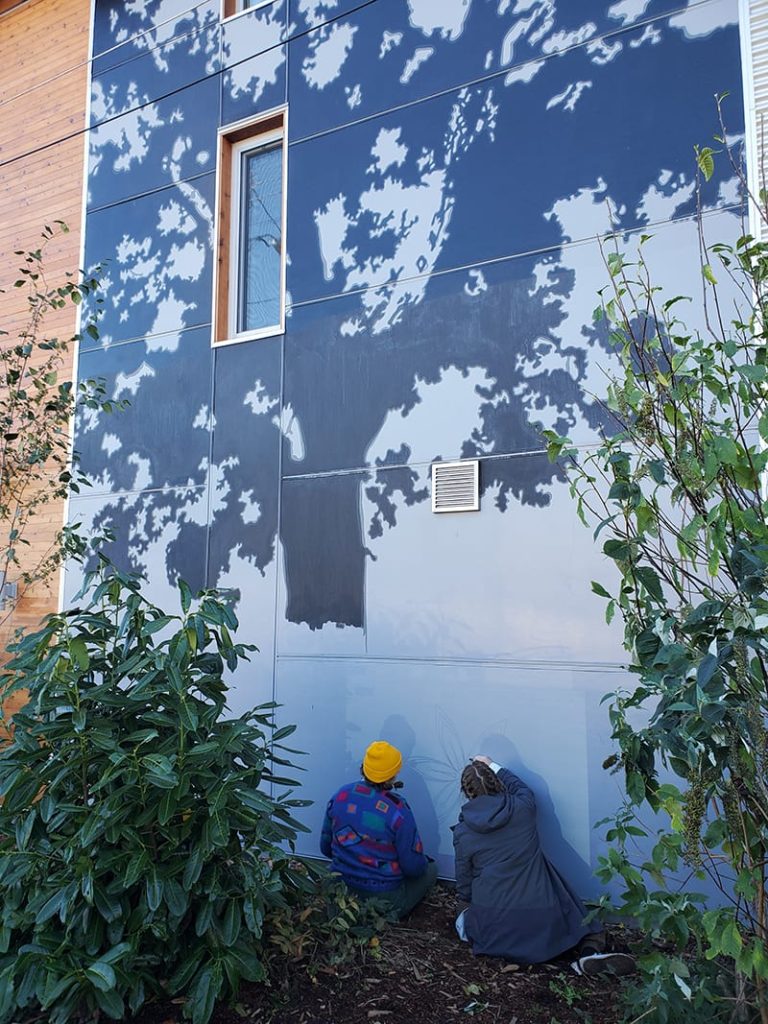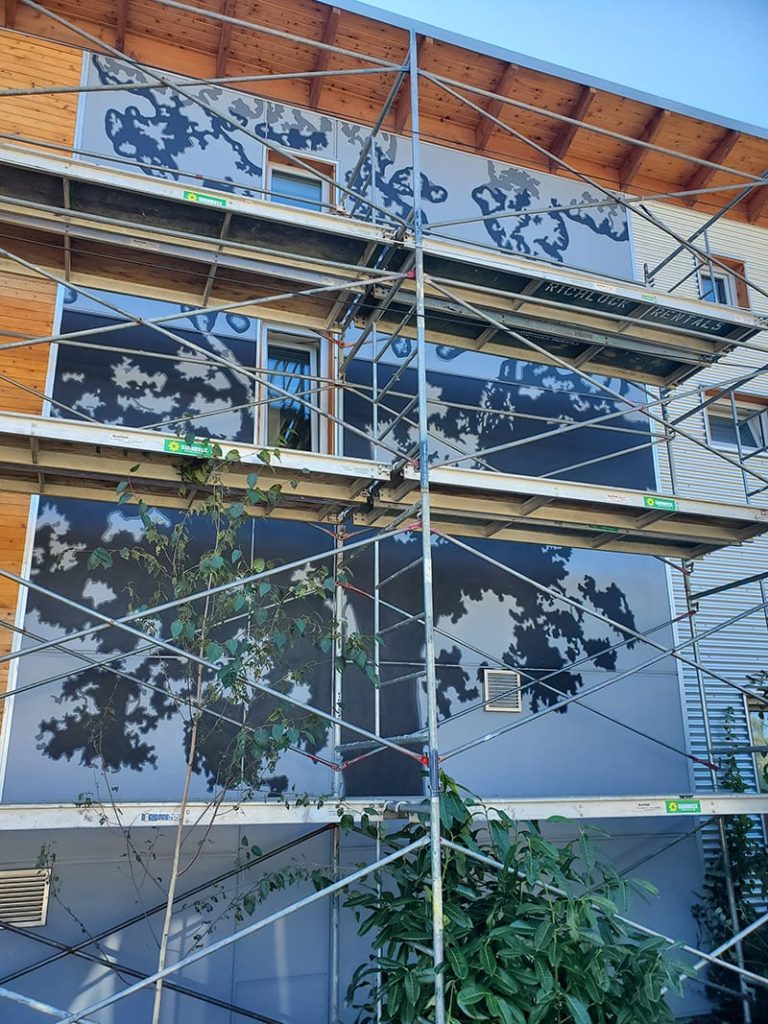 Interested in commissioning Carey Newman for your next project?
For commissions, speaking engagements, or other inquiries please fill out the form.