Hearts and Hands Oaklands Elementary
PUBLIC INSTALLATION
The Hearts and Hands project began in 2018 as an effort to bring Indigenous learning to younger minds. The various animals on the totem were chosen by the students to celebrate community and honour Indigenous knowledge. Carey worked "hearts on, hands on" with the children for this project, as its aim was to integrate authentic cultural experiences into the classroom.
Each child also had the opportunity to imprint their hands on a mural to signify the vitality of reconciliation and healing for future generations. The totem was unveiled on May 27, 2021 with a ceremony and celebration. A documentary film was also created to commemorate the project.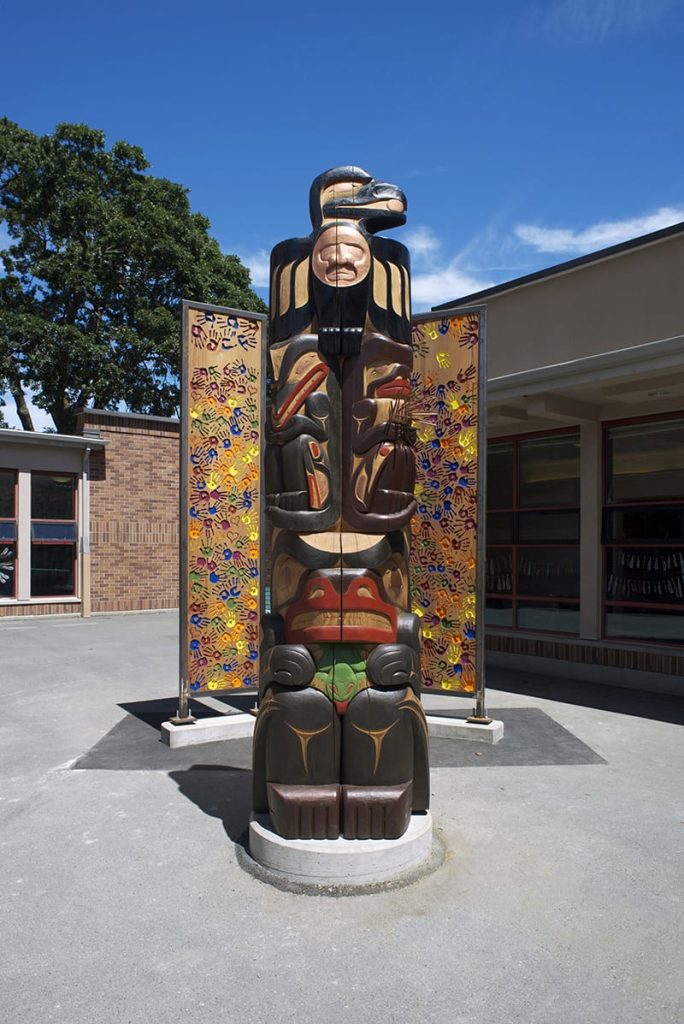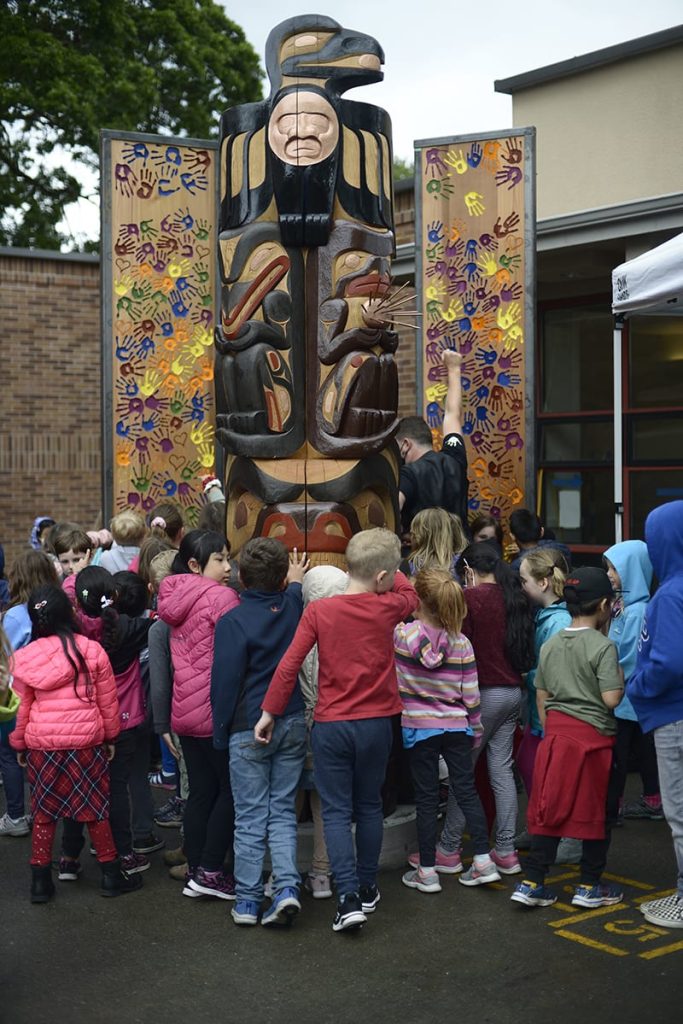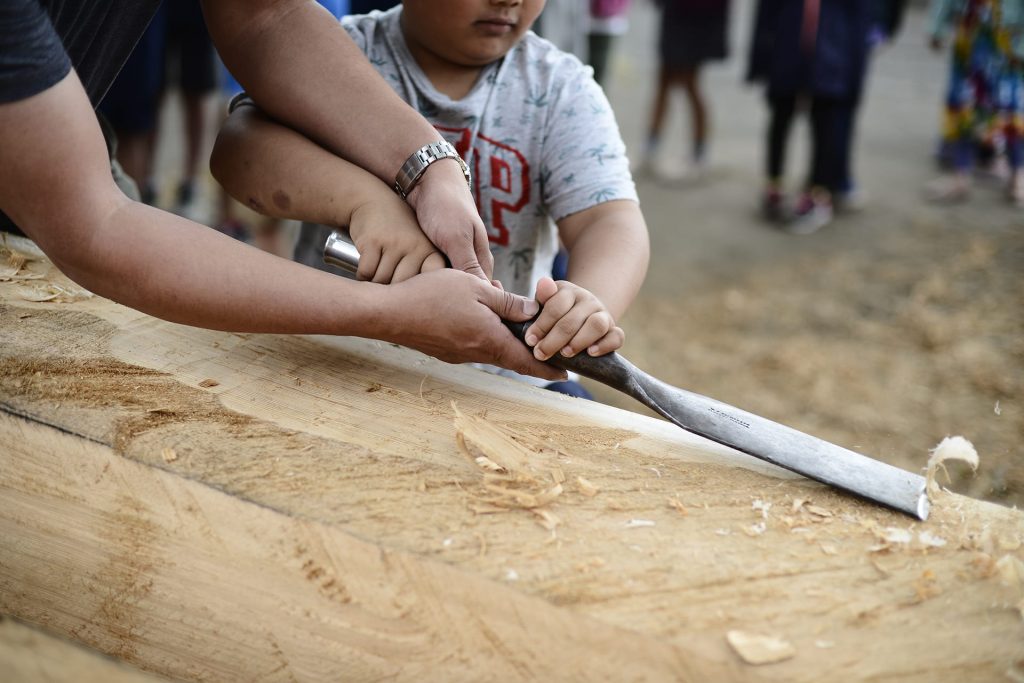 Interested in commissioning Carey Newman for your next project?
For commissions, speaking engagements, or other inquiries please fill out the form.