Frankfurt Book Fair
PUBLIC INSTALLATION
In October of 2021, the Witness Blanket was featured as part of Canada's "Guest of Honour" cultural programming at the Frankfurt Book Fair. Images of the artwork were projected on a larger than life scale of 30 feet by 100 feet on a building facade in Romberg Plaza. Additionally, there was a screening of the documentary, Picking Up the Pieces: Residential School Memories and the Making of the Witness Blanket, with a question and answer period afterwards.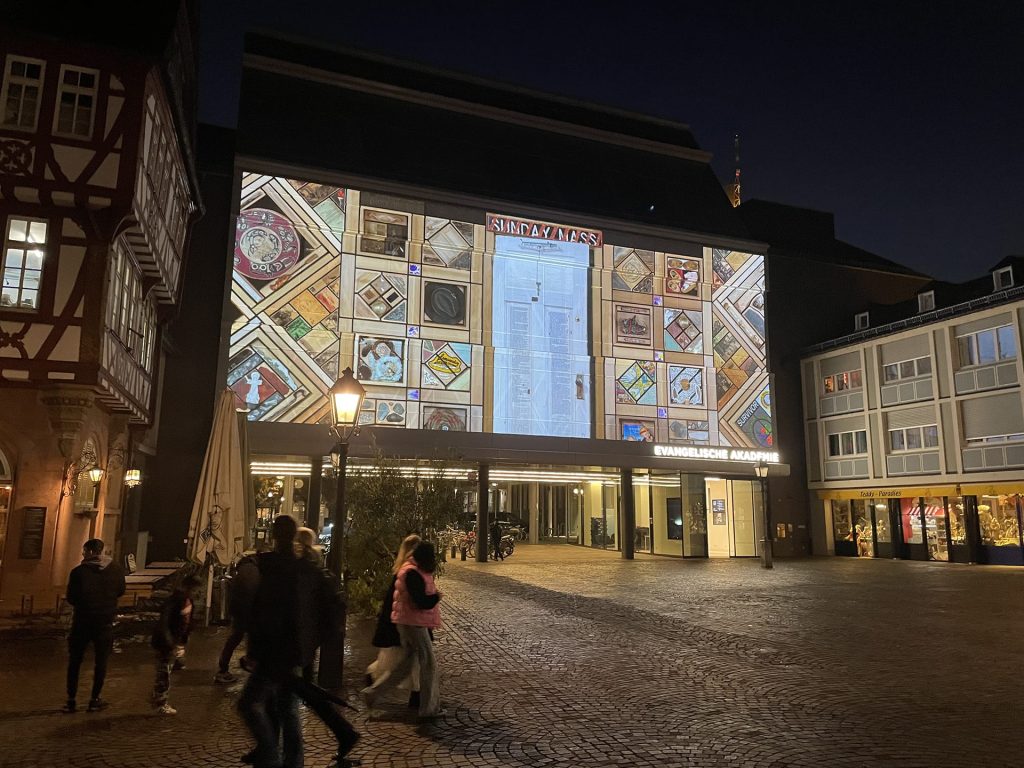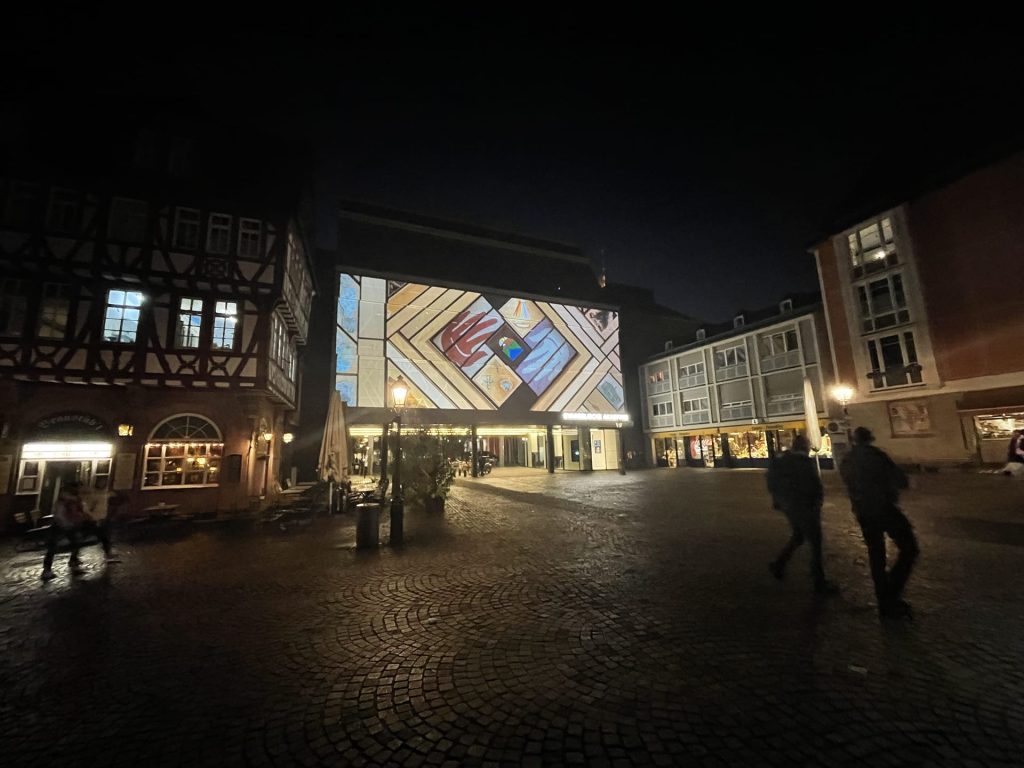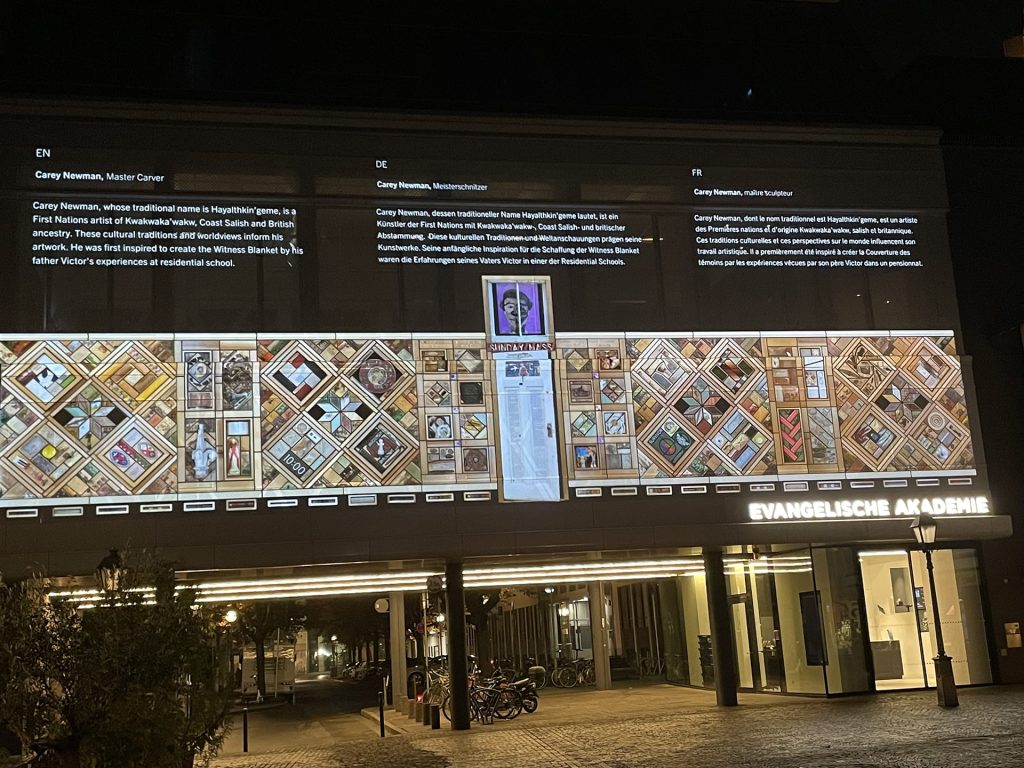 Interested in commissioning Carey Newman for your next project?
For commissions, speaking engagements, or other inquiries please fill out the form.