All My Relations RRU
PUBLIC INSTALLATION
All My Relations is a stainless steel installation in the Dogwood Auditorium at Royal Roads University. The design speaks to the concept of the Kwakwak'awakw term awi'nakola, which means to live in good relations with the land, air, water, spirit world, and everything within them. It was initially drafted on paper, brought into a vector program, and then was laser cut into stainless steel. 

The work incorporates different animals to represent the elements; an orca for water, a wolf for the land, and a thunderbird for the spirit world. It also depicts a tree whose branches create the moon, bringing air. The roots of the tree transform into land, which becomes the water, overall highlighting the cyclical nature of the term awi'nakola.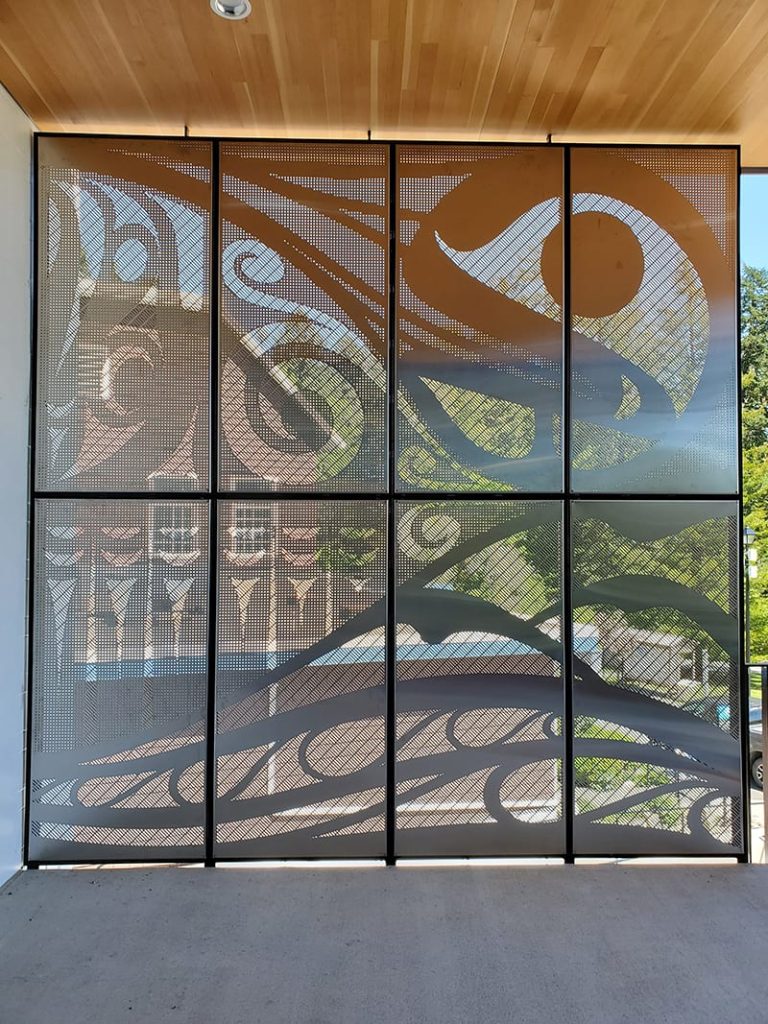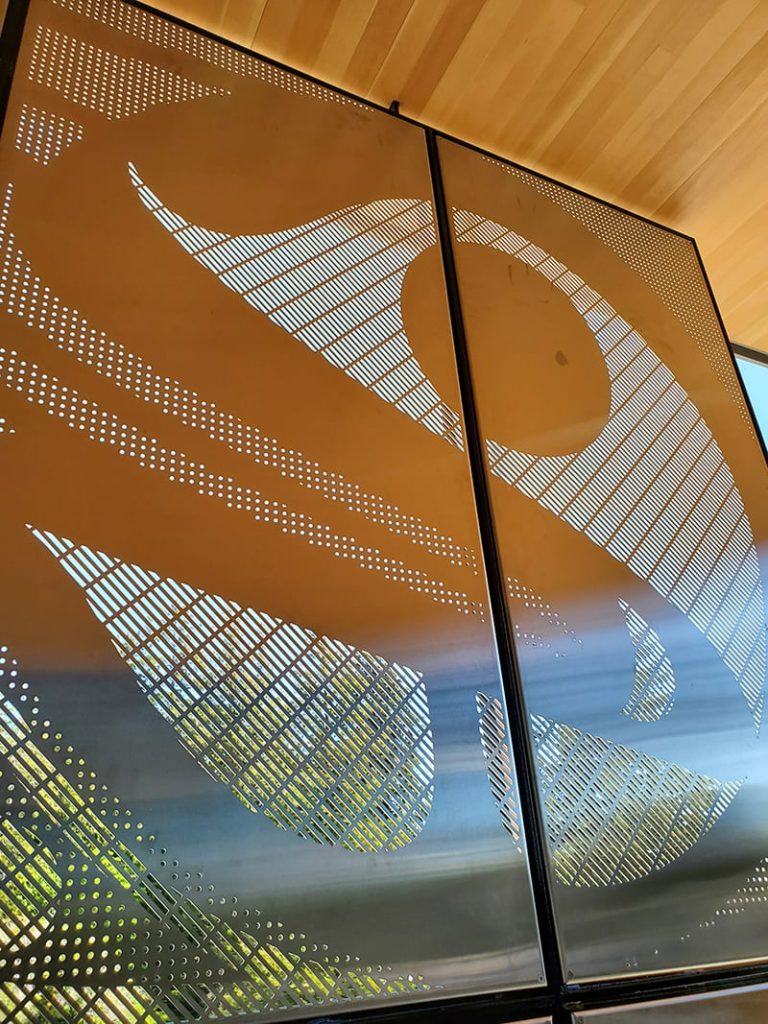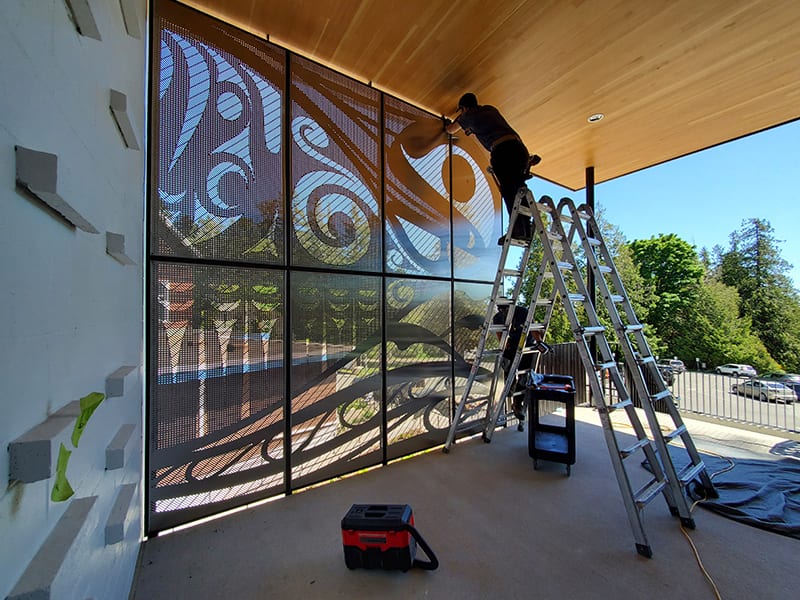 Interested in commissioning Carey Newman for your next project?
For commissions, speaking engagements, or other inquiries please fill out the form.