Emily Carr Tribute
PUBLIC INSTALLATION
The Chemainus project consisted of two components as a tribute to Emily Carr's paintings, Haida Totems, Cha-atl of 1912, and Big Eagle, Skidegate from 1929. The premise of the project was to reinterpret or re-dimensionalize carvings that Carr flattened in her paintings. 
Carey designed the wooden structure from Haida Totems, Cha-atl, and carved the fascia boards on the exterior. He also carved the wooden eagle perched on top of the house front, bringing Big Eagle, Skidegate to three-dimensional life.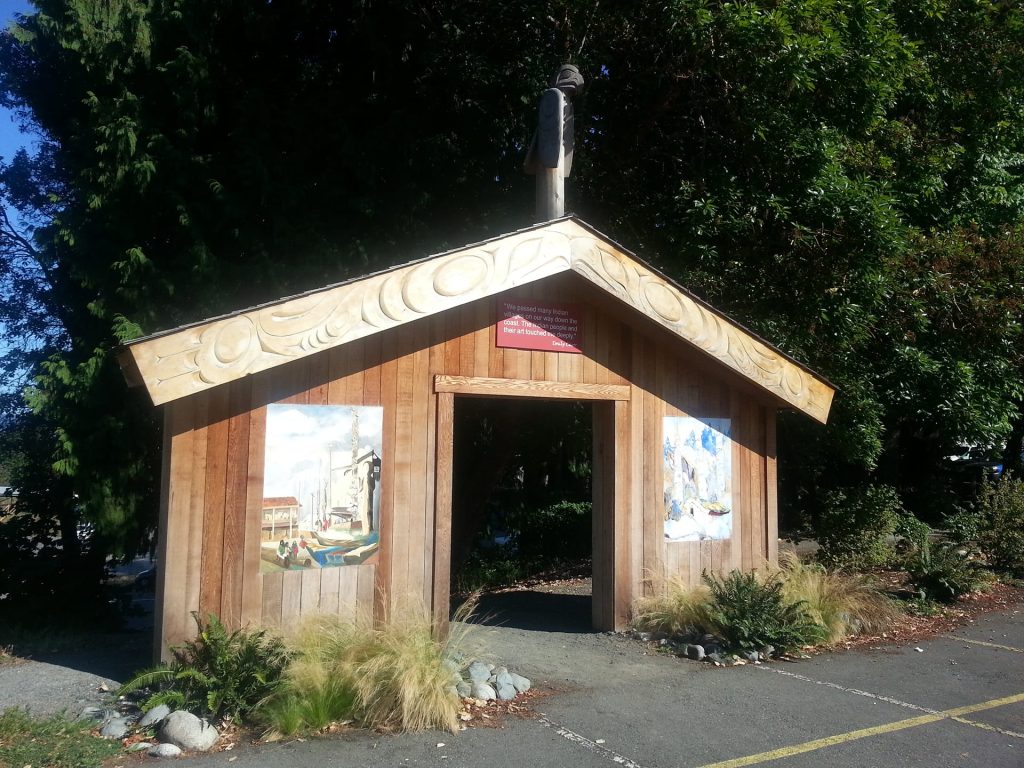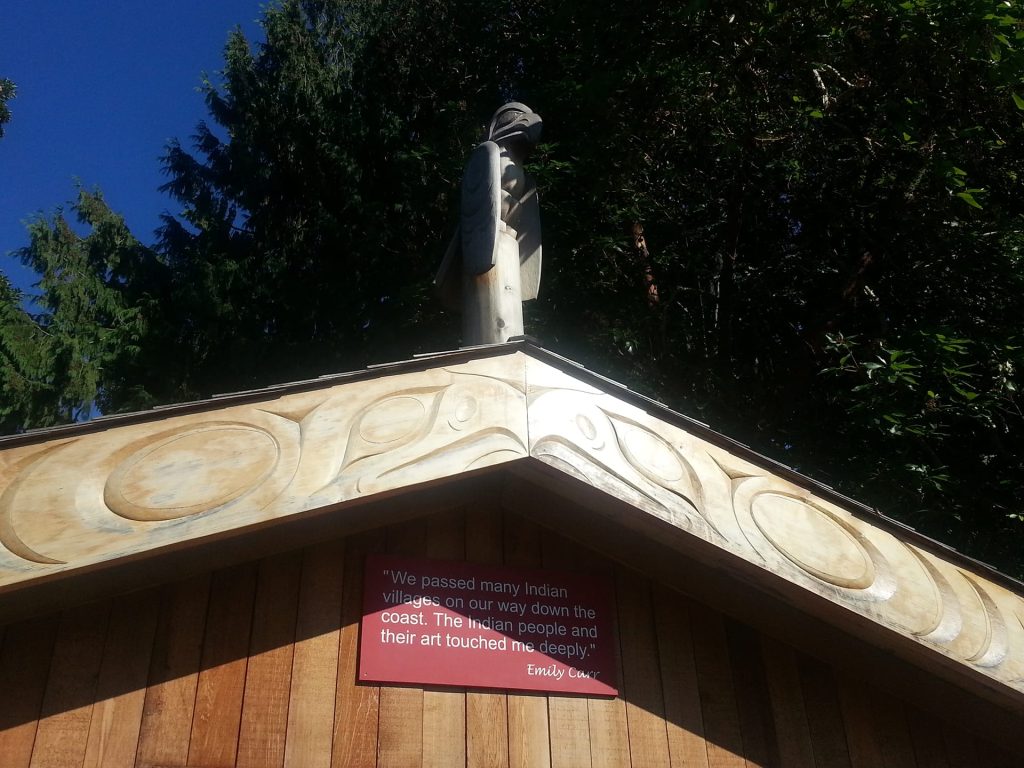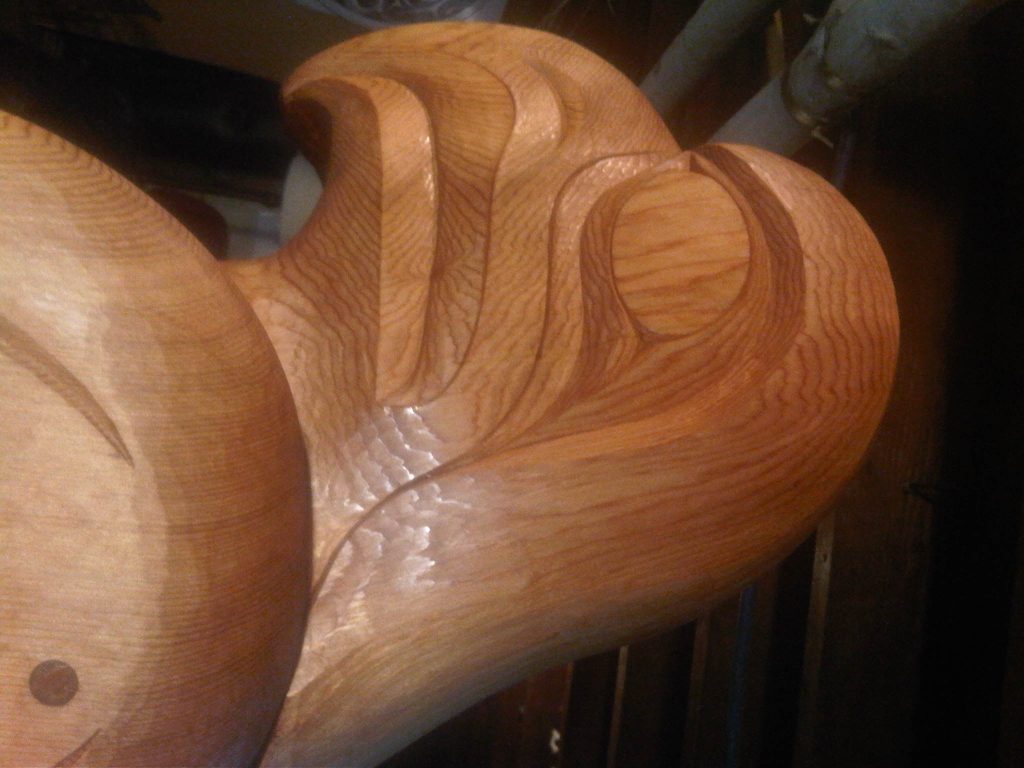 Interested in commissioning Carey Newman for your next project?
For commissions, speaking engagements, or other inquiries please fill out the form.