Earth Drums
PUBLIC INSTALLATION
Earth Drums is a commissioned project by the District of Saanich through a juried public art competition. It is located in Cedar Hill Park nearby pedestrian pathways. The work is composed of three large red cedar box drums, with a wolf, raven, and frog design on each one. The animals represent three concept groups: land, water, air; elder, adult, youth; past, present, and future. Carey's intention for this artwork was to encourage viewers to consider their relationship with, and connection to, our environment. Shifting the dialogue from an individualist narrative around property rights and ownership, to a collectivist perspective that considers future generations is a crucial step towards reconciliation. 
The viewer is invited to play the drums using the palm of their hand, creating a physical connection with the land. Playing the drums generates reverberations below human hearing which resonate into the ground, creating music for the earth.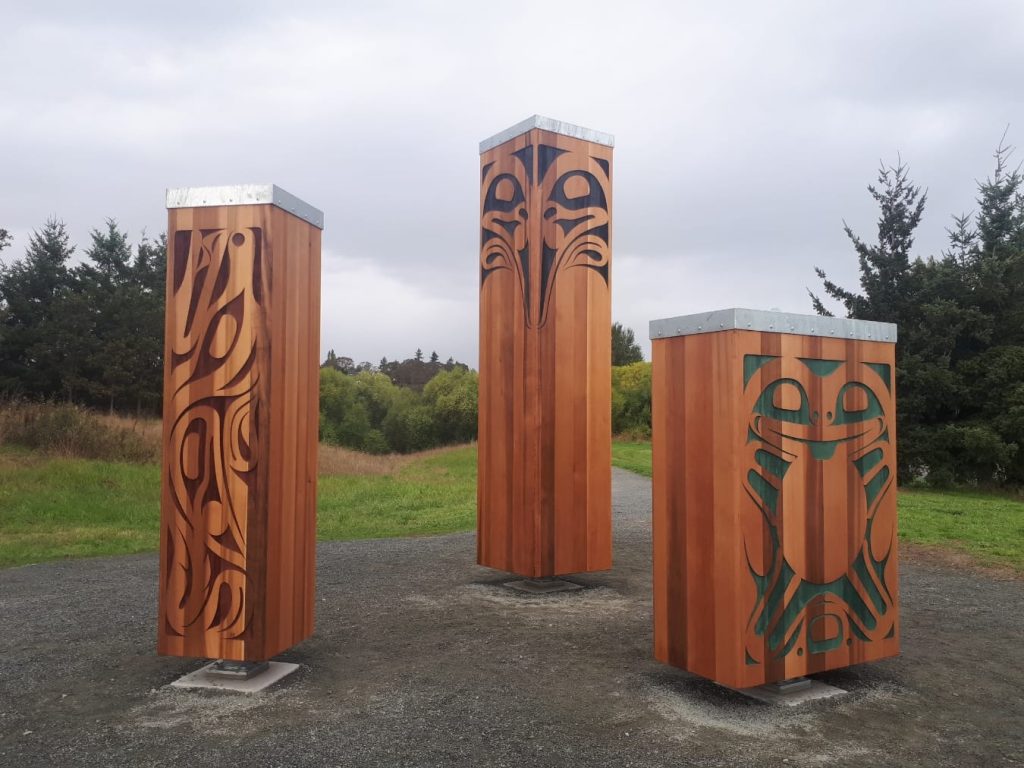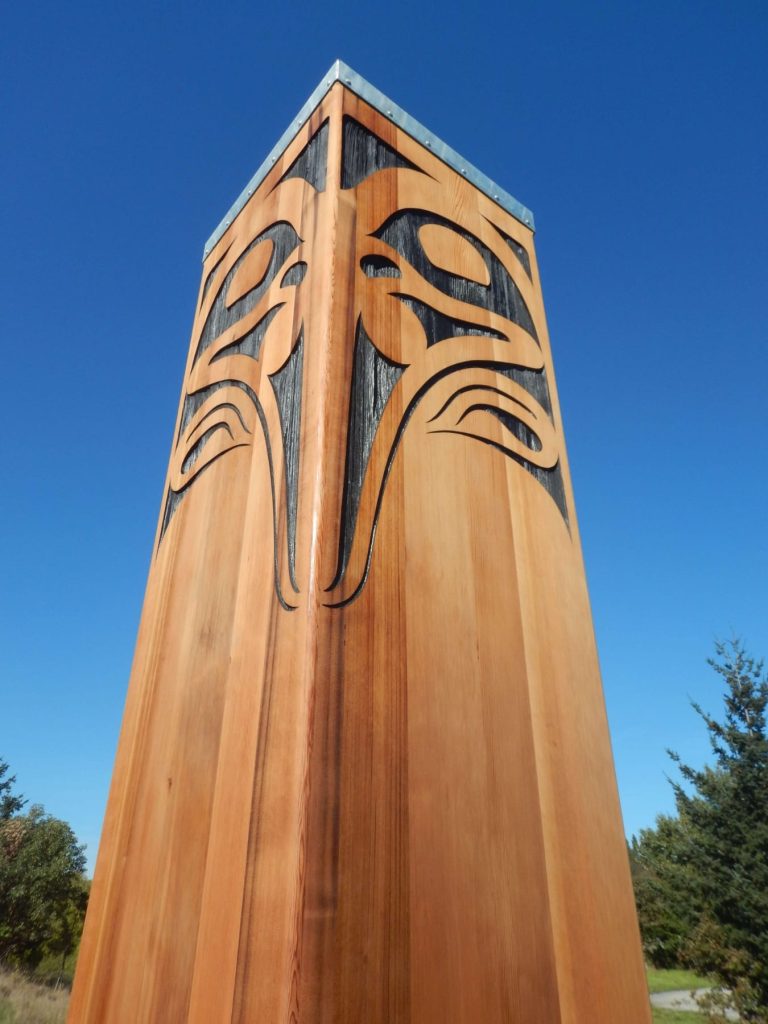 Interested in commissioning Carey Newman for your next project?
For commissions, speaking engagements, or other inquiries please fill out the form.